Building Together
As One TM
Every construction project takes place in a unique environment. This presents an exciting set of challenges that can only be overcome through utilizing clear communication, planning, discipline, transparency, the best safety practices and most importantly, teamwork. We have a passion for hard work, building long lasting relationships and creating an exceptional project experience.
Why UBG?
Unified Building Group (UBG) is a nationally licensed construction company that specializes in new and renovation projects of all sizes and types. Our core capabilities & focus range from, real estate, site acquisition, investment, pre-construction, construction management, design build to complete building lifecycle facilities management and maintenance. Unified specializes in projects in the telecommunications, corporate real estate, educational, power, energy, health care, restaurants, residential and commercial industries. Our team has a combination of over 310 years of construction industry experience. Together, we formed Unified Building Group to change the way the industry builds, collaborates and executes on projects. With branches in, Arizona, California, Colorado and Florida we are here to serve you!
Our Story
We strongly believe a project is best served when we're involved at the conceptual phase.
More Info
We will work with you to understand your business and facilities needs and goals.
More Info
Modular Building Systems reduces the time of project delivery and ultimate total cost and increase quality.
More Info
More than a story, a legacy.
Unified Building Group (UBG) believes that building with purpose, honesty and candor are the foundation for project success, integrity and trust. Our company and culture are built on our relentless adherence to our values: Loyalty, Communication, Safety, Quality, Teamwork and Integrity. Unified Building Group believes in Relationships above all, Teamwork, Our Communities, Innovation and Sustainability. We execute this through transparency, trust and above all ALWAYS doing the right thing. At UBG our goal is to serve the best interests of our clients, not our own, communicate and to outperform our industry in ways that raise clients' understanding of what is truly possible.
Read More
Building Together As One™
over
Million Dollars in Completed Projects
with
Years of combined experience
and
States with Completed Projects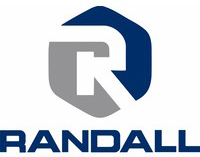 "A great partner in a market filled with Homogenized GCs offering the same services with same labor pool. UBG stands apart using lean manufacturing principles applied to the construction market."
General Manager,
Randall Construction
" I am an architect and principal of verso LLC. I have always been impressed with Unified Building Group's work ethic and project delivery. Every project I have worked on with UBG is on-time and beautifully executed. They deliver a fabulous product and always go above and beyond to make the entire project team happy"
"Unified Building Group was able to handle the setbacks and pressure with ease, grace, and professionalism. The entire team was very dedicated; they not only cared about this project but also cared about their people and our organization. New Summit considers UBG a part of the New Summit Family and welcome them into our educational community."
Principal and Executive Director of New Summit Charter Academy
"We contracted with John Albert and Unified Building Group to build our first school. In such a competitive market, I believe John's leadership and his team's ability to attract highly-skilled workers made all the difference. We hope to continue the partnership with UBG as we expand our present school and build other ones in the near future."
We'd love to hear from you
888-255-3878
office@unifiedbuildinggroup.com
We'd love to hear from you
888-255-3878
info@unifiedbuildinggroup.com
We're ready for your next project.
Whether you're looking for an estimate, would like to solve a problem, or just want to let us know how we did, you'll find a few ways to contact us right here.