When Unified Building Group was founded, we had one goal. "Building Together As One TM" Our goal is to pull a very ego-driven, traditional, and segmented industry together. We want to make the experience, transparent, fun and to value each other's ideas and the work we create together. The architectural, engineering & construction (AEC) industry is one of the most broken and beautiful. The opportunities are endless for anyone that enjoys continuous improvement and willing to work hard!! The AEC industry is one of the few industries that truly requires all walks of life and diversity to succeed. You have to work as a team to be successful PERIOD. Just like in sports or music you are only judged by your performance. It doesn't matter what race, the educational or professional background you come from, we all have a role that is equally important for success. Whether your a laborer in the field, professional engineer, MBA, accountant, specialty contractor, or architect we all need each other to work hard to win and please our customers.
John W. Albert III
Founder & CEO
MISSION
Unified Building Group (UBG) believes that loyalty, positivity, honesty, and candor are the foundation for project success, integrity, and trust. Our company and culture are built on our relentless adherence to our values: Communication, Safety, Quality, Teamwork, and Integrity. Unified Building Group believes in Relationships above all, Teamwork, Our Communities, Innovation, and Sustainability. We execute this through transparency, trust, and above all ALWAYS doing the right thing.  At UBG our goal is to serve the best interests of our clients, not our own, communicate, and outperform our industry in ways that raise clients' understanding of what is truly possible.
Our passion for customer satisfaction runs deep. We are constantly focused on finding ways to simplify the construction process and exceed expectations at every turn. Our dedication to innovative, simple solutions is the core of our philosophy. We believe every project is first and foremost about genuine, rewarding relationships with clients, subcontractors, suppliers, and the surrounding community. We've combined our deep expertise with a renowned level of integrity and transparency—serving as the foundation for all we do.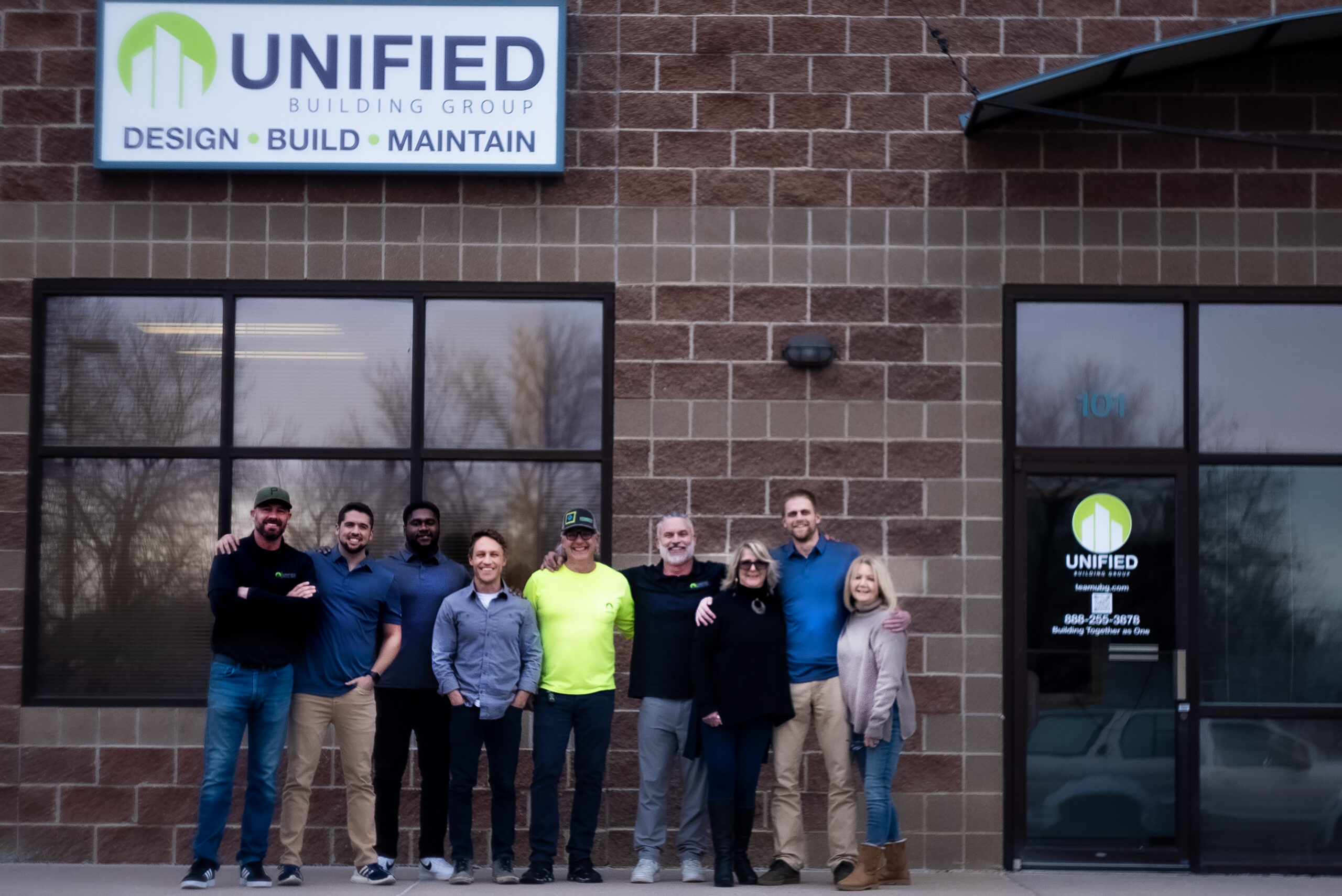 Offices in Broomfield, Colorado and West Palm and Pompano Beach, Florida, Unified Building Group (UBG) is a nationally licensed construction company that specializes in both new and renovation projects of all sizes and types. Our core capabilities ranges from, pre-construction, construction management, design build to complete building lifecycle facilities management and maintenance.
Get Started
---
Tim Behrens
Charter School Development Corps
" We definitely enjoy working with them (UBG), John Albert and his team. They are just top notch. They work under tight deadlines because it's never a perfect world when you're trying to get a school open... Somehow, they always end up getting the schools opened in the appropriate time.

They do a wonderful job at managing the project and getting it where it needs to be."
View More
There is nothing more important to us on a 
worksite
 than SAFETY. From the second we break ground to the minute we cut the red ribbon, we 
are obsessed
 with making sure everyone is going to work each day knowing they are feeling a reprieve of safety. We are constantly staying up-to-date with state codes and guidelines 
to be
 ahead of the field on safety measures. Unified has implemented an innovative and collaborative safety culture that produces 
world-class
 results. Unified actively solicits voluntary inspections from Flood & Peterson's OSHA division. In addition, we 
participate
 in Industry Safety Fair by teaching safety courses to our subcontractors and partners on an annual basis. At the onset of each project, our safety and risk management teams develop a comprehensive, site-specific safety plan that serves as the benchmark for all parties associated with that project. Automated daily safety logs 
are provided
 to project team members and owners on all projects each and EVERY DAY. Safety is a lifestyle daily habit, not a program.
We're ready for your next project.
Whether you're looking for an estimate, would like to solve a problem, or just want to let us know how we did, you'll find a few ways to contact us right here.