EV (Electronic Vehicle) Charging
Electronic Vehicles are the wave of the not so distant future.

Working with leading companies in the EV space, Unified Building Group helps carve the landscape of the electronic vehicle ecosystem. The team at UBG assists our clients from the selection of site procurement to project completion through state of the art project management technology.
We are proud to help shape the future of the EV market and to assist in keeping drivers on the road through the installation of EV charging stations.
EV Charging Station Built by Unified Building Group
Construction of EV Charging Stations
Charging Infrastructure Terminology
The charging infrastructure industry adheres to common standard known as the Open Charge Point Interface (OCPI) protocol. The hierarchy for charging stations includes: location, electric vehicle supply equipment (EVSE) port, and connector. The Alternative Fuels Data Center and the Station Locator use the following charging infrastructure definitions:
Station Location: A station location is a site with one or more EVSE ports at the same address such as a parking garage or a gas station parking lot.
EVSE Port: An EVSE port provides power to charge only one vehicle at a time but it may have multiple connectors. The unit that houses EVSE ports is sometimes called a charging post, which can have one or more EVSE ports.
Connector: A connector is the piece that plugs into a vehicle in order to charge it. Multiple connectors and connector types (such as CHAdeMO and CCS) can be available on one EVSE port, but only one vehicle will charge at a time. Connectors are also called plugs.
EV Charging infrastructure procurement and installation
Unified Building Group is prepared to handle the procurement of charging site, working with jurisdictions to ensure an efficient and timely construction. We ensure that the ground is prepared to support the traffic and be ready for whatever weather may come. We look closely at potential foundation weak points before ensuring a solid electrical installation.
No electric vehicle charging station will stand up to changing weather and increased traffic if it is designed in haste. The charging station that will meet the requirements of any area should be designed for efficient and effective charging. The charging station may include fencing, giving way to air flow and energy efficiency in the current climate. We construct our charging stations with an understanding for increased traffic needs, landscape design, consumer efficiency and brand reputation.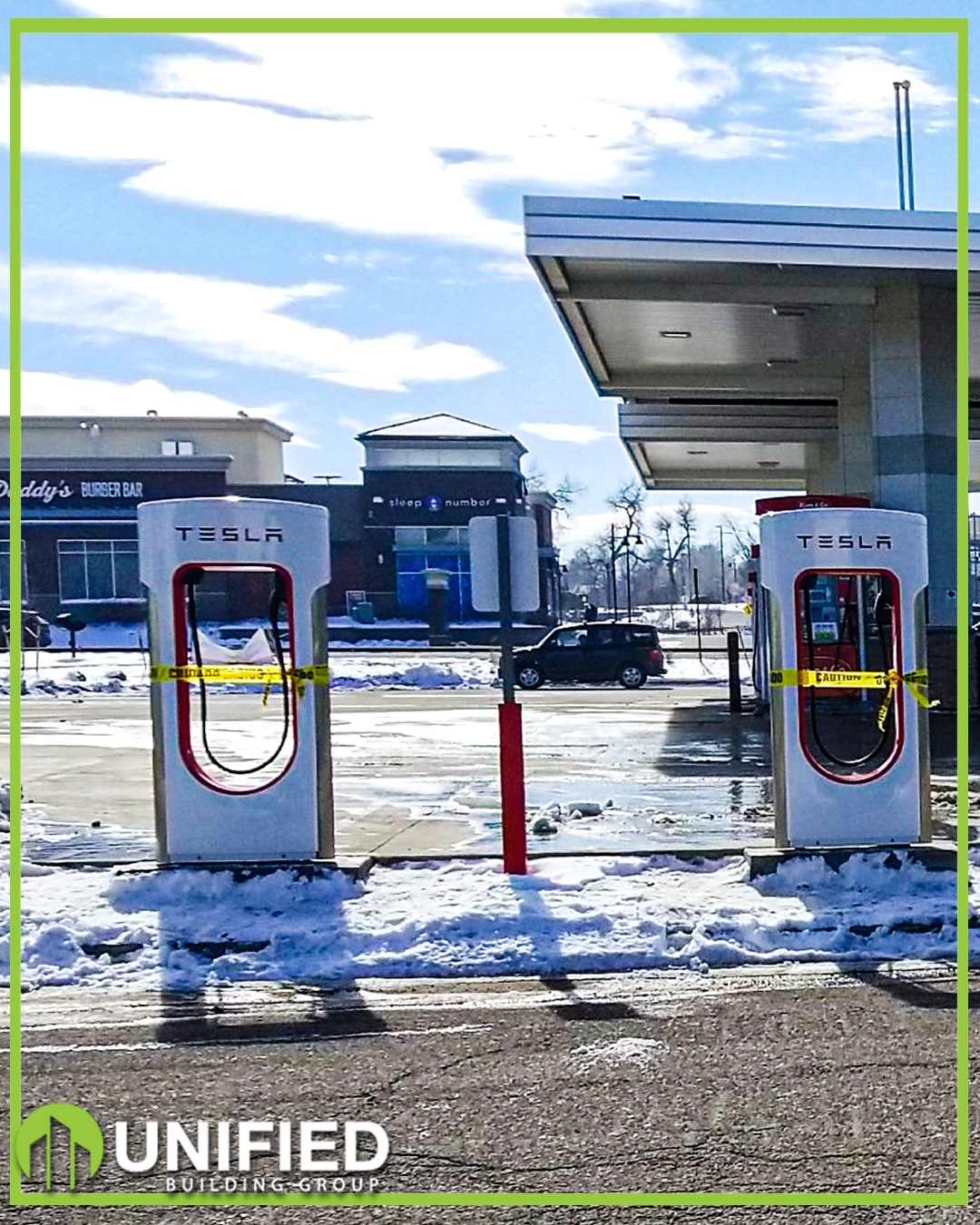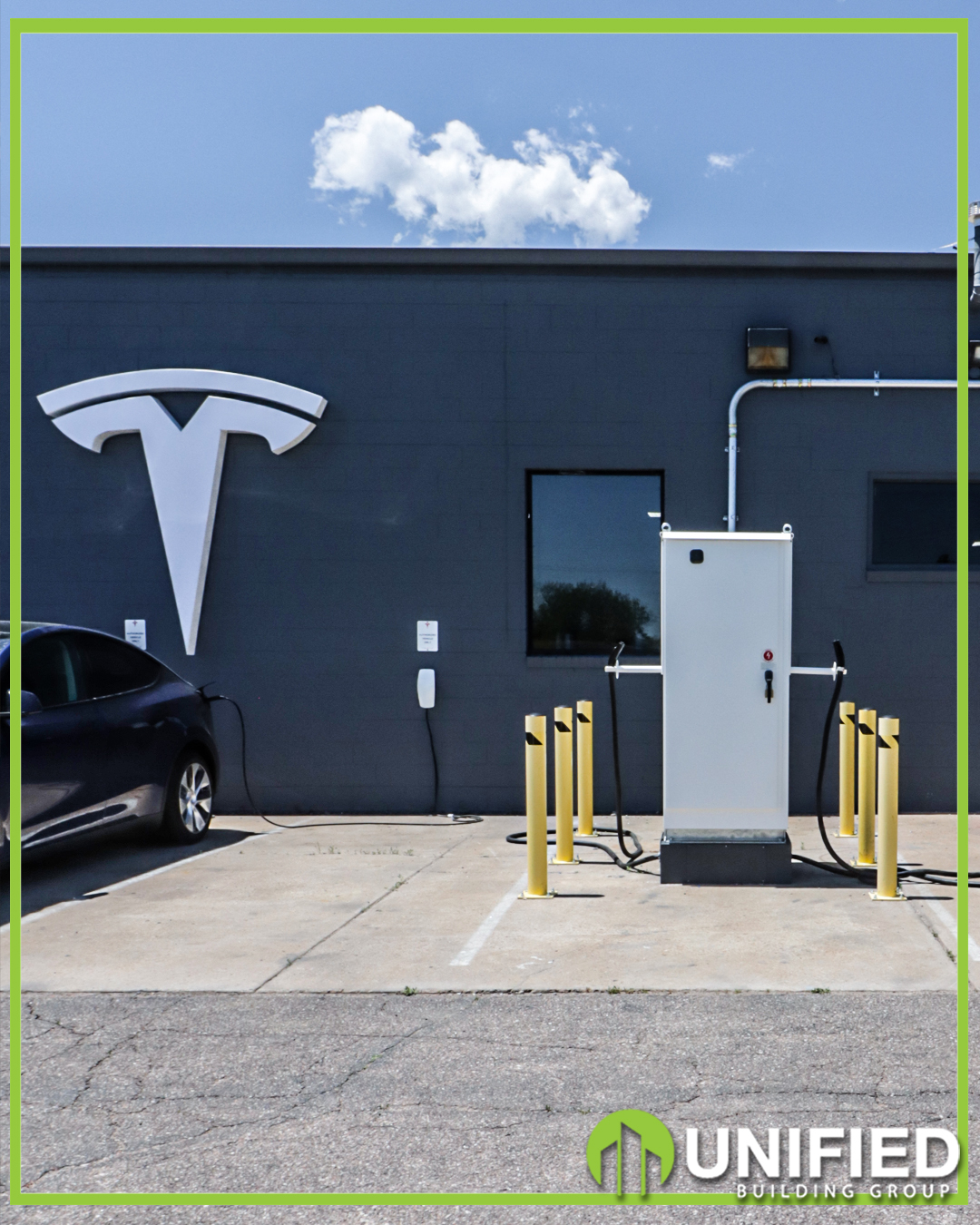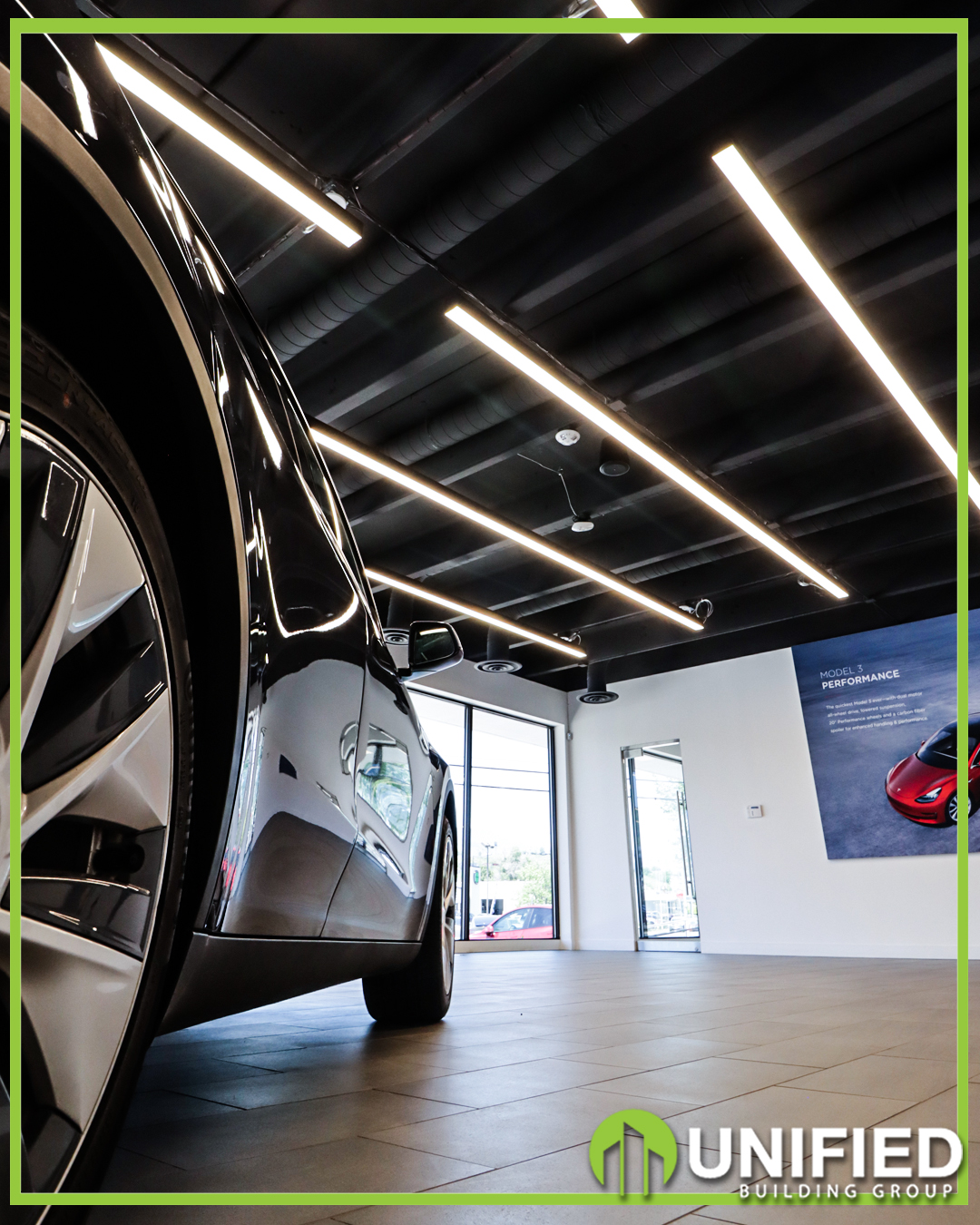 We're ready for your next project.
Whether you're looking for an estimate, would like to solve a problem, or just want to let us know how we did, you'll find a few ways to contact us right here.